Myths & Miracles of Victorian Medicine
July 14 at 6:30 PM
Please join us for this program.
Register using the Events Calendar.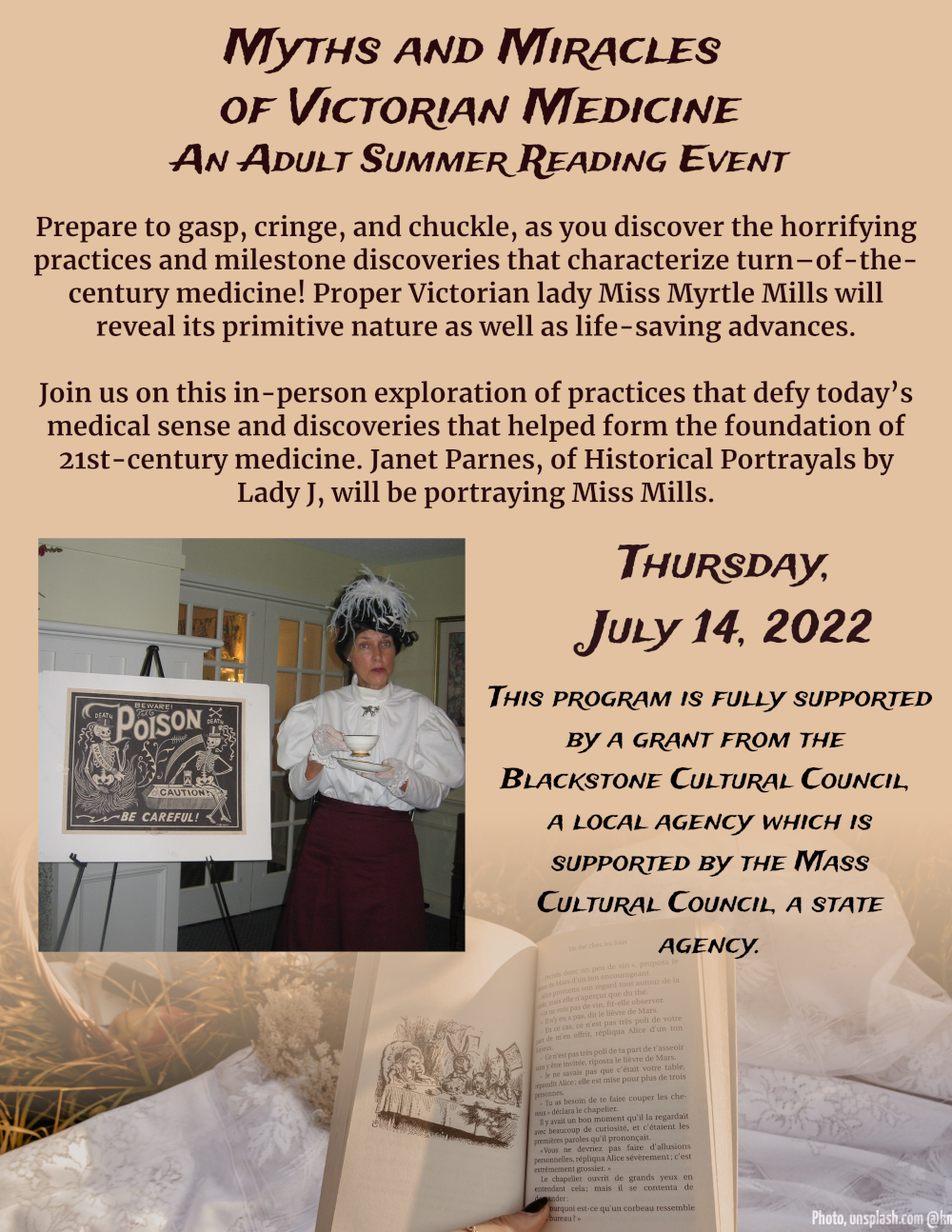 Get a CW MARS eCard
To apply for an eCard,
please click here!
An eCard is a CW MARS library card that you can register for online to access electronic materials, such as ebooks, audiobooks, magazines, and databases.
The eCard is for patrons who do not already have a CW MARS library card and may be upgraded to a physical library card with borrowing privileges by visiting your local library.