Open House for Donna Ansell!
Help us celebrate Donna's retirement from the Library!
Friday, December 30 from 10 AM to 2 PM.
This is a drop in event. Refreshments will be served.
Click here for the PDF
Big Foot in Massachusetts
Tuesday, January 17, 6:30 PM
Register using the events calendar.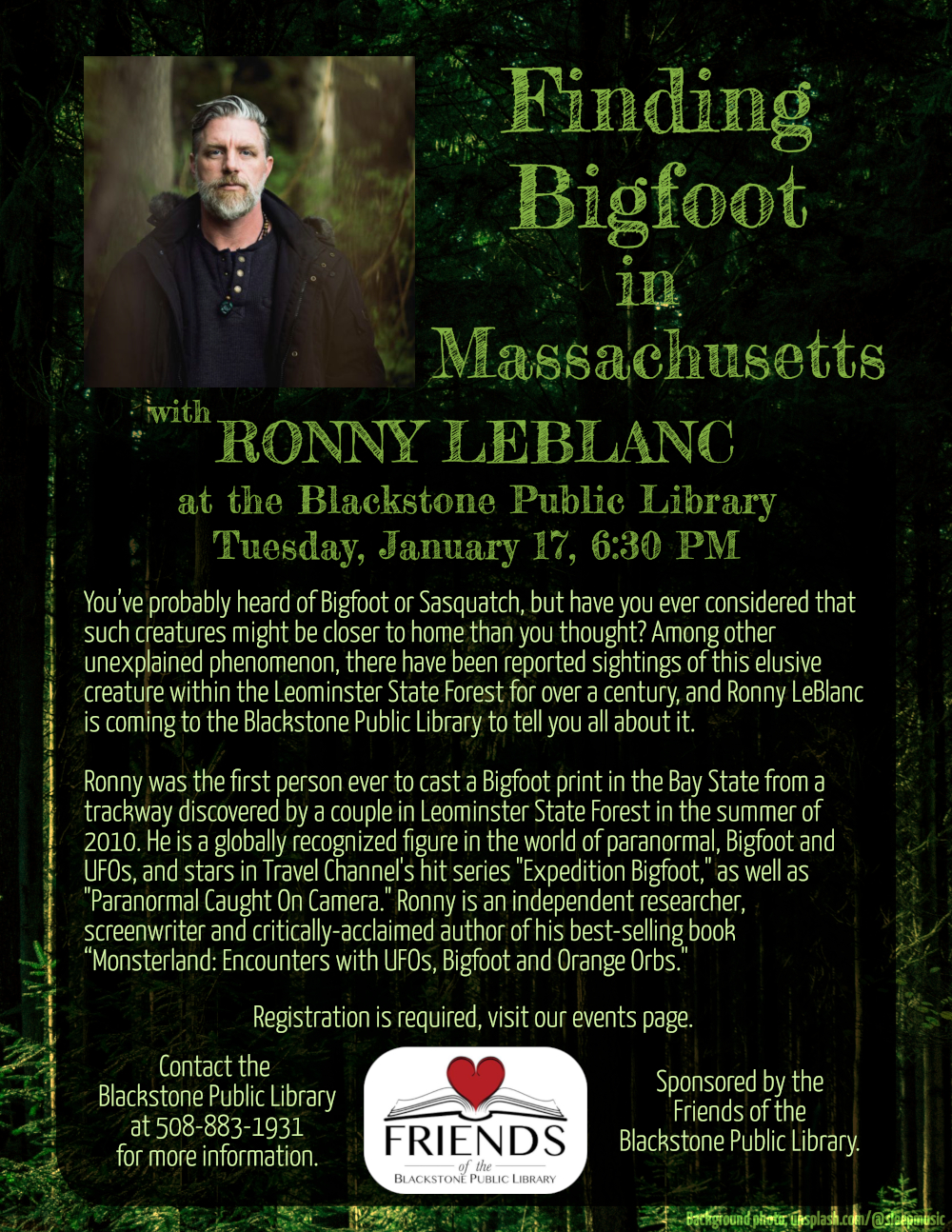 Borrow a hotspot from the library!
In accordance with the Library's goal to provide to our community current technology and services, the Blackstone Public Library offers Wi-Fi Mobile HotSpots for loan.
Borrowers must be Blackstone residents 18 years or older with a Blackstone Public Library card in good standing and a valid photo ID.
The check-out limit is one device per household at any time.
Each HotSpot may be borrowed for one week with no renewal.
After returning a HotSpot, a patron must wait 7 days before checking out another one.
Get a CW MARS eCard
To apply for an eCard,
please click here!
An eCard is a CW MARS library card that you can register for online to access electronic materials, such as ebooks, audiobooks, magazines, and databases.
The eCard is for patrons who do not already have a CW MARS library card and may be upgraded to a physical library card with borrowing privileges by visiting your local library.