Eric Bascom Trio
A jazz & blues concert!
Thursday, June 15, 7:00 PM
Click here to register.
Click here for the PDF.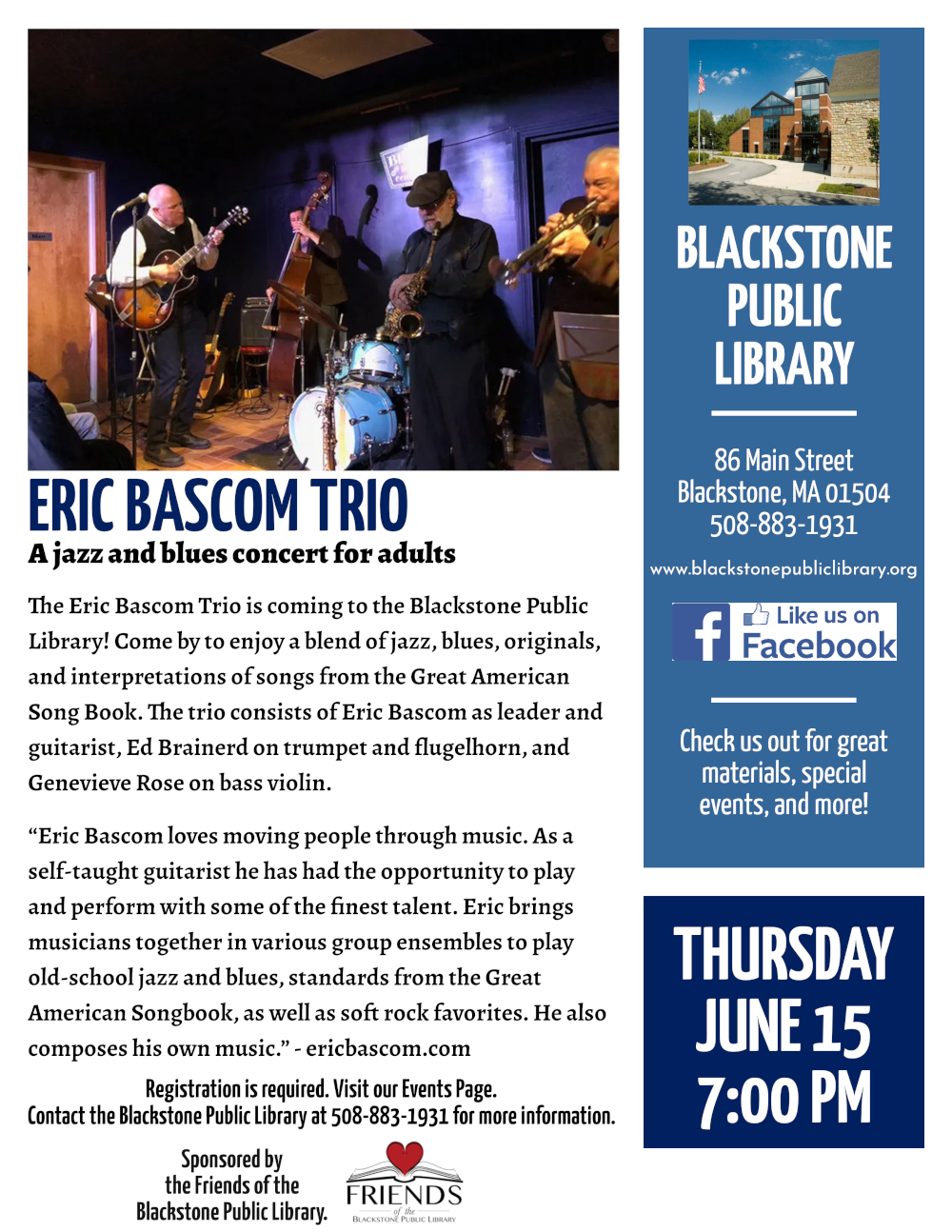 Children's 2023 Summer Reading Program
Registration begins on Monday, June 5!
Click the flyer for more information and for the full Summer Reading packet!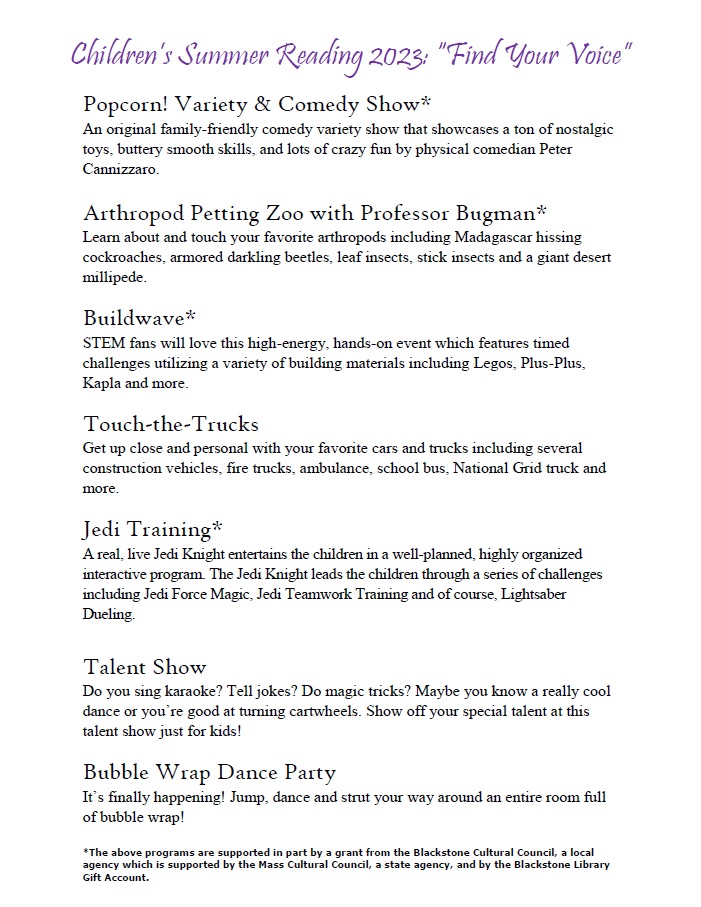 Matt York Presents Johnny Cash – Songs and Stories
Tuesday, June 20, at 6:30 PM
Register using the calendar of events.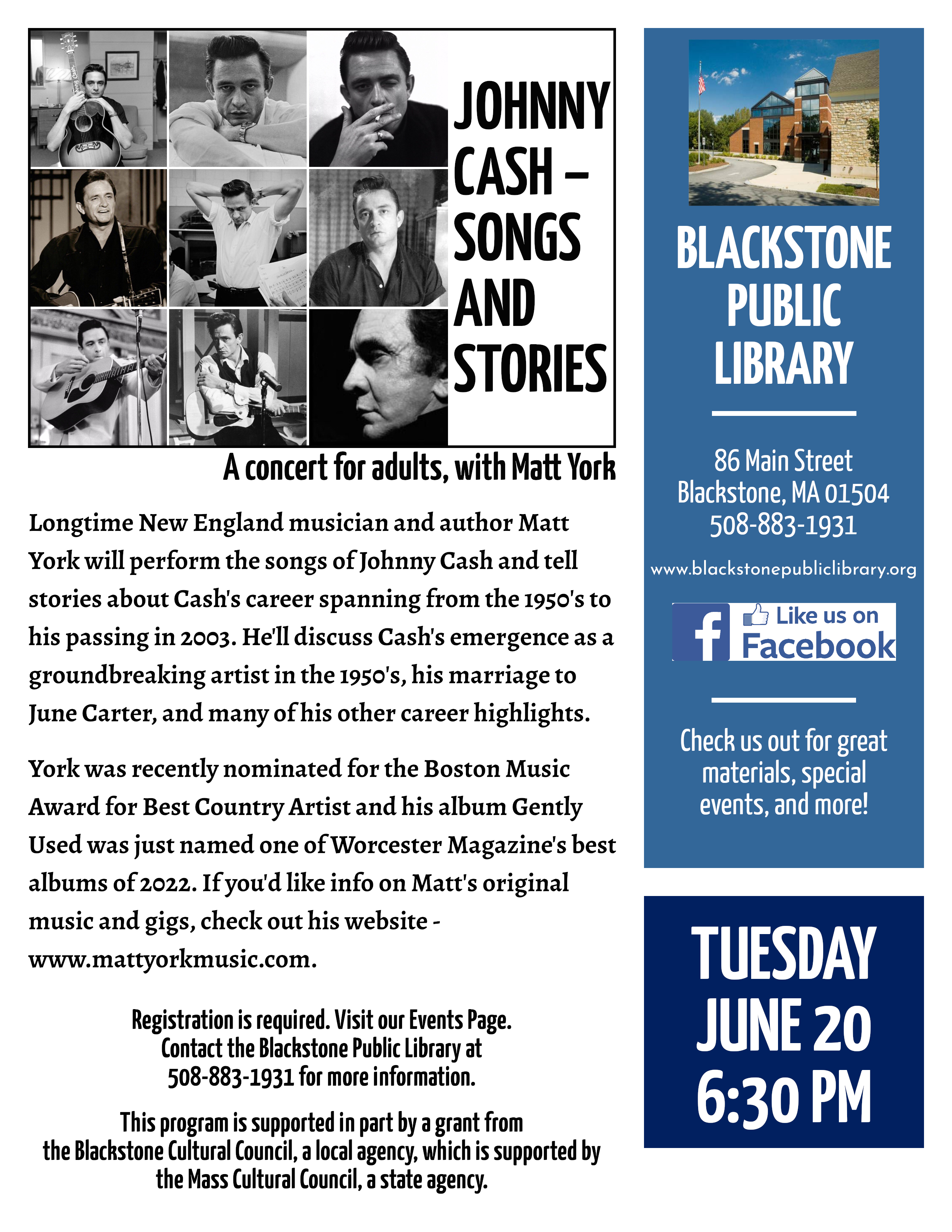 2023 Young Adult Summer Reading Program
Become a Soup Master!
June 6, 2023 at 6:30 PM
Register using the calendar of events.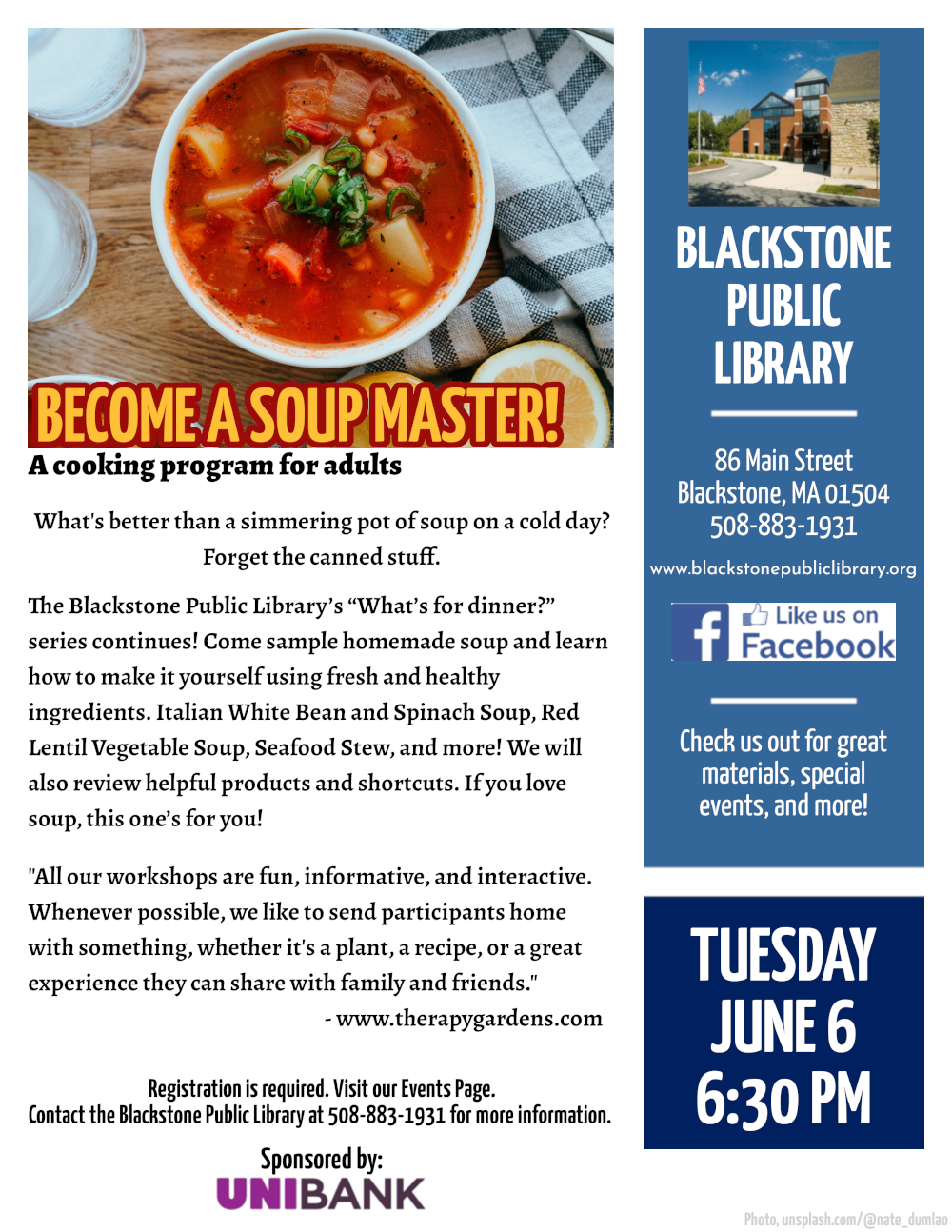 Borrow a hotspot from the library!
In accordance with the Library's goal to provide to our community current technology and services, the Blackstone Public Library offers Wi-Fi Mobile HotSpots for loan.
Borrowers must be Blackstone residents 18 years or older with a Blackstone Public Library card in good standing and a valid photo ID.
The check-out limit is one device per household at any time.
Each HotSpot may be borrowed for one week with no renewal.
After returning a HotSpot, a patron must wait 7 days before checking out another one.
Get a CW MARS eCard
To apply for an eCard,
please click here!
An eCard is a CW MARS library card that you can register for online to access electronic materials, such as ebooks, audiobooks, magazines, and databases.
The eCard is for patrons who do not already have a CW MARS library card and may be upgraded to a physical library card with borrowing privileges by visiting your local library.
On May 1, the OverDrive App Will be Discontinued.
Upgrade to the Libby App Today!