Horror Book Club via Zoom
The Grim Reader's Society will be discussing 'Salem's Lot by Stephen King on Thursday, January 6, 2022 at 6:30 p.m. The meeting will be held via Zoom, not in-person.
Books are available now at the circulation desk!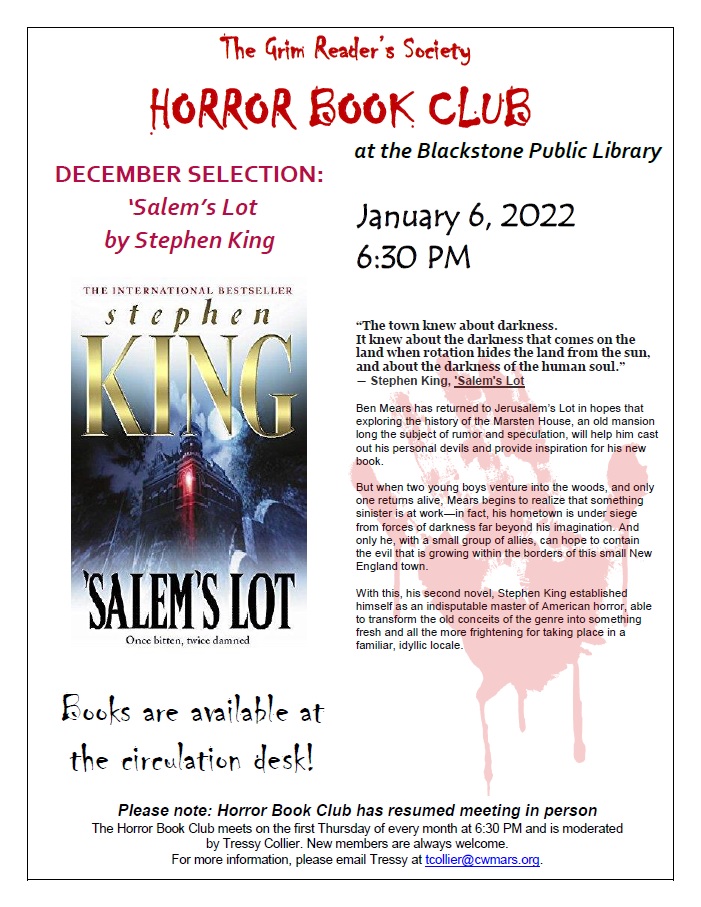 Spark Joy Webinar
This is a Zoom program for Adults. Thursday, January 27, at 7:00 PM. Registration is required.
Shannon will be bringing the life-changing magic of tidying to you through her Spark JoyWebinar.
Register using the Calendar of Events
Need WiFi?
Borrow a hotspot from the library!