Upcoming Programs and Events

Book Group - Join Donna Ansell for evening book group via Zoom on April 13, 2021 at 6:30 PM. New members are welcome.
Afternoon Book Group - Join Donna Foster for a relaxed and lively discussion via Zoom on April 27, 2021 at 2 PM.
Outdoor Playground - This event features lawn bowling, oversized Connect 4, oversized checkers, ring toss and more, all in the library's backyard on Tuesday, April 20 from 12 p.m. - 6 p.m.
"Gross-o-Rama" Mad Science Virtual Workshop - On Tuesday, April 20 at 2 p.m., get ready for the chemistry of grossness and ickiness as you discover the science of body-associated smells and other vile substances!
Clay Pot Solar Light LSTA craft - Join Ana Mendes on Wednesday, May 5 at 6:30 PM. Register by calling the library. This program is for adults and ages 16 and older.
The IdeaLab is now open - Use the Library's IdeaLab and get creative! Make an appointment using Eventkeeper or call the library at (508) 883-1931 to reserve your spot. Up to 4 adults/teens per family/group are allowed in the room per visit. Visits are in 45 minute intervals. Visitors must clean up their projects when their session ends. Supplies are provided.
Happy Retiremnent to Denise!
Thank you for your many years of
dedicated library service!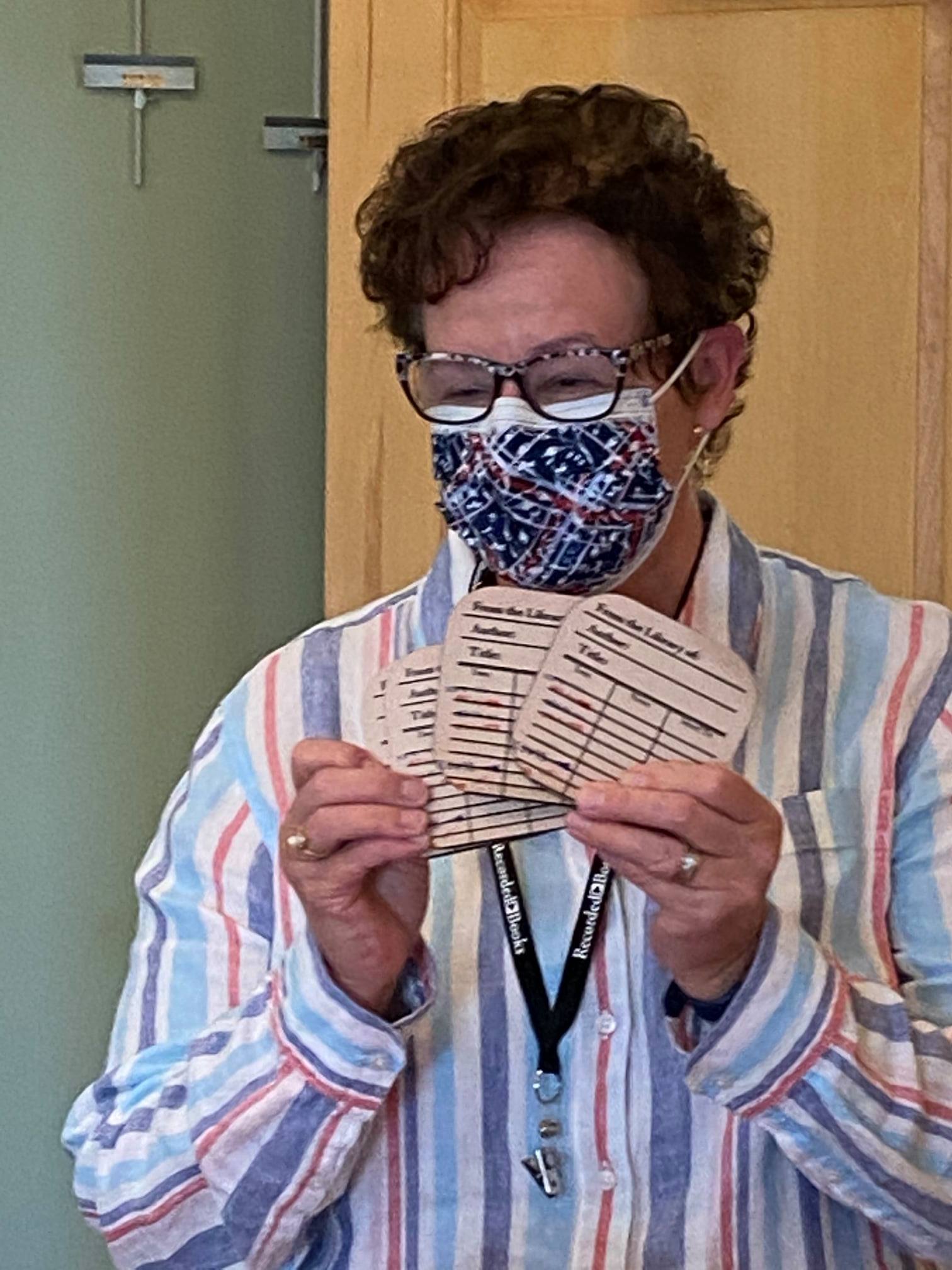 Library Visits by Appointment
Go to the calendar of events and use
Eventkeeper to make an appointment.
You may also call the library and we can book the
appointment for you.
508-883-1931
Hours will be as follows with the first hour of every day reserved for ages 60 and older and immune compromised individuals:
Mondays: 9 am - 8 pm
Tuesdays: 12 pm - 8 pm
Thursdays: 12 pm - 8 pm

Fridays: 10 am - 2 pm
Saturdays: 10 am - 2 pm
Library usage is limited to the children's room, young adult area, adult area, main area of the library, and the copy room. The meeting room, quiet studies or gathering spaces will not be open for use, but the meeting room will serve as the entrance to the building instead of the main doors.
Please view a complete explanation of available services here...