Upcoming Programs and Events
Build a Healthy Microbiome LSTA Zoom Program - Find out why the gut microbiome plays a very important role in your mind and body health. This program, presented with PowerPoint screens, takes the viewer through the colony of bacteria and fungi that live inside and on the body. These colonies support a healthy immune system, help regulate weight and influence mood. Viewers will learn which foods and lifestyle choices build a healthy microbiome and which do not.
The IdeaLab is now open - Use the Library's IdeaLab and get creative! Make an appointment using Eventkeeper or call the library at (508) 883-1931 to reserve your spot. Up to 4 adults/teens per family/group are allowed in the room per visit. Visits are in 45 minute intervals. Visitors must clean up their projects when their session ends. Supplies are provided.
Birdscaping: Home Sweet Habitat - This delightfully illustrated program explores the importance of creating welcoming habitats for birds through thoughtful landscape choices, including native plants vital for food and nesting sites. Learn about the joys and benefits of creating beautiful layered gardens designed to bring avian performers right into our own backyards.
Happy Retiremnent to Denise!
Thank you for your many years of
dedicated library service!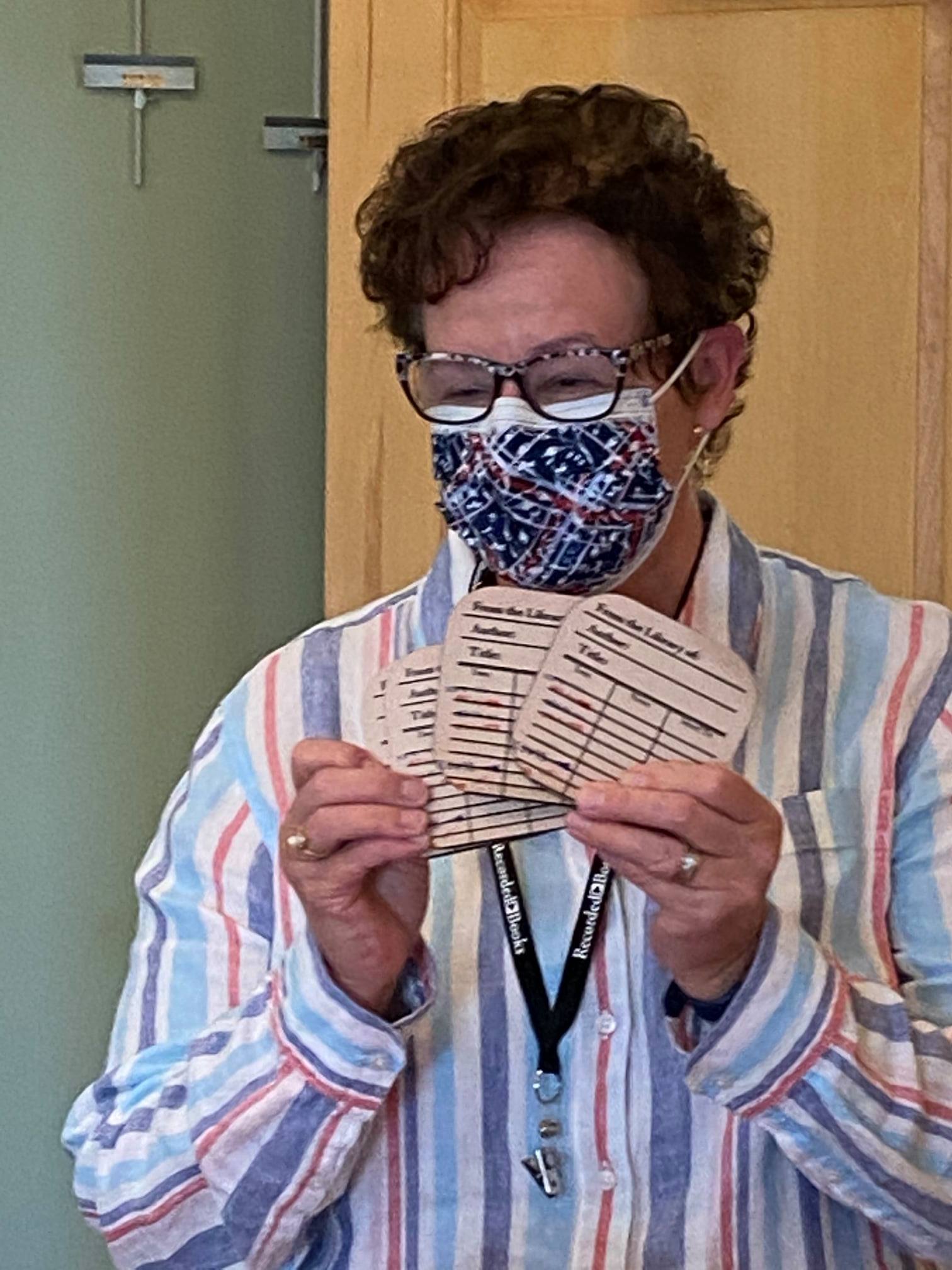 Library Visits by Appointment
Go to the calendar of events and use
Eventkeeper to make an appointment.
You may also call the library and we can book the
appointment for you.
508-883-1931
Hours will be as follows with the first hour of every day reserved for ages 60 and older and immune compromised individuals:
Mondays: 9 am - 8 pm
Tuesdays: 12 pm - 8 pm
Thursdays: 12 pm - 8 pm

Fridays: 10 am - 2 pm
Saturdays: 10 am - 2 pm
Library usage is limited to the children's room, young adult area, adult area, main area of the library, and the copy room. The meeting room, quiet studies or gathering spaces will not be open for use, but the meeting room will serve as the entrance to the building instead of the main doors.
Please view a complete explanation of available services here...